National Trust Clandon Park, Surrey UK
We are very pleased to be invited to teach Book Arts with the National Trust this summer at Clandon Park in lovely, leafy Surrey, UK.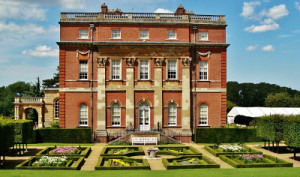 Historic Clandon Park is one of the UK's most beautiful Palladian mansions. Built by a Venetian architect for Lord Onslow in the 1720s, the estate has been passed down through generations of this well known family.  A wonderful place to visit while participating in the heritage of hand bound books.
Dates for SUMMER 2015 to be confirmed very soon!