Graphic Design
We work with artists and creative enterprise producing design and layout for events, gallery exhibitions, artist portfolios, logos and websites.
We create a look that conveys your ethos, activity and identity in clean, clear graphics.  We embrace the clean, sleek design aesthetic of Mid-Century Modernism and bring these principles to our work.
Always eager to find new people to collaborate with, we undertake commissions, so unless your company does something utterly abhorrent, we'd be very happy to work with you.  Please feel free to CONTACT us with your ideas and requirements.
Selected examples of our work:
Gary Clarke, Actor website design and construction
Janine Reeves, Fine Artist website design and construction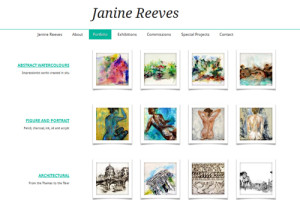 Mobi-Mod vintage shop online logos
Spring Equinox seasonal card

Benedict Green Garden Design business card